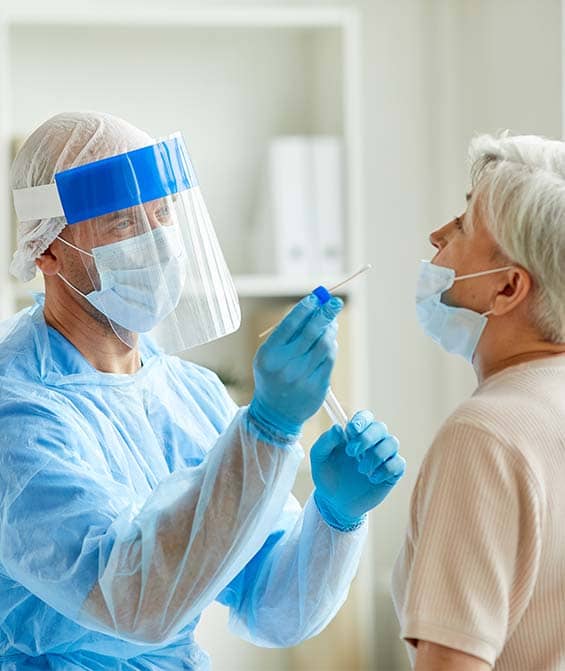 LanceSoft Can Provide Nursing and Allied Professionals to Meet Your Staffing Needs
LanceSoft can fill roles including medical screeners, on-site COVID-19 medical testing, physician recruitment, per diem/travel/locum tenens, Health Information Management & medical coding, physician review, and more.
LanceSoft specializes in providing Registered Nurses, Nurse Practitioners, LPNs/LVNs, Social Workers, Medical Assistants, and Certified Nursing Assistants to work in Acute Care Centers, Skilled Nursing Facilities, Long-Term Care centers, Rehab Facilities, Behavioral Health Centers, Drug & Alcohol Facilities, Home Health & Community Health, Urgent Care Clinics, and many other provider-based facilities.
We apply domain and vertical recruitment strategies to deliver high-quality workforce solutions for our clients. We ensure that the quality and integrity of LanceSoft's healthcare employees meet clients' needs and ever-increasing demands during this COVID-19 Pandemic and beyond.
LanceSoft takes the quality and safety of patient care very seriously
LanceSoft is a member of the Joint Commission's Office of Quality Monitoring. Suppose there is any Issue concerning the quality and safety of patient care provided by the LanceSoft employees. In that case, the public may contact The Joint Commission's Office of Quality Monitoring to report any concerns or register complaints about a Joint Commission-certified organization.